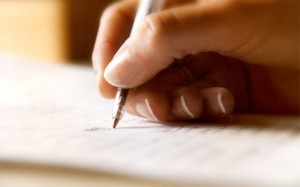 Self-publishing – where you control the process Do you have a story to tell but are sick of papering your wall with too many publishers' rejection slips and feel self-publishing is just too hard and too expensive? Don't' pay a fortune. Let me guide you step by step through the process. Pay as you go. I will guide you step by step, encourage you to use the skills you already possess and refer you to other professionals who have the skills you do not have. Take the process step by step as fast or as slow as you need and save yourself money. ($650.00)
Writing Workshops
For Writers' groups and organisations: Full day rate (six hours) $880.00 in accordance with the Australian Society of Authors' rates.
JUMPING OFF THE HIGHBOARD Take a deep breath and jump into the deep end of the writing world. Explore a range of writing styles and write for fun or as a profession. A realistic look at the opportunities and pitfalls in the contemporary writing scene.
THE BUSINESS OF WRITING Learn how to get 'down and dirty' with a variety of writing styles – essays, reports, flyers, business documents, media releases, interviews and profiles. Nothing will be impossible after this course.
WRITING FEATURE ARTICLES This workshop will introduce techniques for writing feature articles for magazines or newspapers to the submission stage — clear, concise writing, researching, interviewing. Workshop your writing and receive critical feedback, identify markets for your style of writing and prepare features ready for submission.
SO YOU WANT TO WRITE YOUR STORIES Everyone has stories in their heads or hearts. This workshop will introduce techniques to help you express those stories on paper. Be prepared to workshop your writing and identify possible outlets for publication.
Public Speaking
$350.00 per one hour session according to the Australian Society of Authors' rates
Film & TV development: Will your manuscript fit the criteria for possible future development as a film or TV project? Have it assessed for possible referral to professional contacts in the industry and film producers in L.A  ($650.00)