About John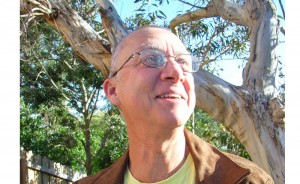 John Bartlett discovered writing at the age of 11 when Sr Basil reprimanded him for using 'big words.' Despite this ecclesiastical condemnation, he went on to pursue a career in the Catholic Church becoming a priest


and working in the southern Philippines for 10 years.These years immersed him in experiences of violence, corruption, injustice and Filipino heroism that contributed to his first novel, Towards a Distant Sea, published in 2005. This novel is currently under consideration by a Los Angeles producer as a possible TV miniseries.
After discovering he had more in common with A C Grayling than Thomas Aquinas he left the church and explored a number of jobs – kitchen hand/waiter, movie extra, masseur, teacher and funeral assistant (for two days).
Finally to disprove Sr Basil's admonition, he returned to writing in 2000 and his features and stories were soon widely published in The Age, The Sydney Morning Herald, The Canberra Times, The Australian, Good Weekend as well as a number of other Australian newspapers and magazines. His human rights work with poor tenant farmers in the Philippines confirmed his fascination with the world of 'outsiders', of people who feel they don't quite fit into normal society. Many of his early published writing dealt with asylum seekers, religion and gay sexuality or according to former High Court judge Michael Kirby – his stories are 'about the impact of repression on the human spirit – and the way, despite all odds, humanity struggles endlessly against worldly authority.'
In 2009 he self-published All Mortal Flesh, a collection of stories exploring characters with all the frailties and quirkiness of the human condition. 'The hallmark of these stories' according to one commentator was 'their compassionate lack of sentimentality. They have the sophisticated smoothness of a writer who is in command of his art. There is a raw honesty about them that never degenerates into didacticism and the balance between morality and mortality (or perhaps it's humanity and humanism) is maintained with a wisely observant eye.'
His second novel, Estuary to be released in October 2013, is about a search for identity through discovery of the past. It investigates what belonging and otherness mean in contemporary Australian society. It questions the dichotomies that are often artificially constructed between Aboriginal and non-Aboriginal Australians, between ideas of sanity and madness, identifications of sexuality, and considerations of deformity and wholeness.
Estuary is the story of Seth, a wood carver and his Aunt Leila, an artist who, while incarcerated in a mental hospital develops a deep friendship with a young Aboriginal woman, Ruby.
The twists of this story go beyond Seth's personal history and symbolise the complex relationships that are being played out currently in Australia.
According to author Tony Birch 'Estuary is a story told with heart and a true sense of tenderness.'
John teaches Professional & Creative Writing at Deakin University.